Date/Time
Date(s) - 10/24/2020
12:00 am
Categories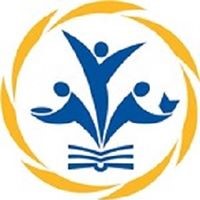 Be a part of the new way to be Presbyterian Women in the Presbytery of Scioto Valley! 
Join us Saturday, October 24, 10-11:30 am, on Zoom for our Fall Gathering. Learn more about it at https://psvonline.org/presbytery-leadership/nurture-outreach-commission/pw-presbyterian-women/
Please register no later than October 22 to attend. Yes, you need to register so we know where to send the zoom invitation. Zoom invitations will be sent out no earlier than noon on October 23 with more instructions. IF YOU DON'T GET YOUR ZOOM INVITATION AFTER NOON ON OCTOBER 23, CALL MARTHA POOL (740-407-1708). Martha Pool will be holding two instructional periods on Oct. 23 (2-4 pm and 7-9 pm) to connect and get individual help in exploring Zoom. You must tell her (via email or phone call) that you want to do this so she can send you an invitation (which will be different than the one for the actual Fall Gathering). Please take advantage of this. You can do this! You'll find out how to change views, where the Chat box is, and a few more things. You will be given plenty of practice so you will feel comfortable the next day. Really!
To register for the Fall Gathering or to request an invitation to a help session on Oct. 23, send your name, the name of your church (including city), phone number, and email address to Martha Pool via email (preferred) [email protected] or by calling and leaving a voicemail message at 740-407-1708.